END THE TEAR OFF CYCLE OF YOUR ROOF
Tower Energy specializes in materials and services that are designed to convert your existing roof to a sustainable system. High grade polymers encapsulate and protect your roof from the sun and weather while providing a new waterproof membrane that is renewable. These materials vary and adapt to meet the demands of the existing environment. For information go to https://www.adurel.com
Cool Roof Technology Saves Energy
View the attached report from Lawrence University on information about how Cool Roof Technology saves energy.
VIEW PDF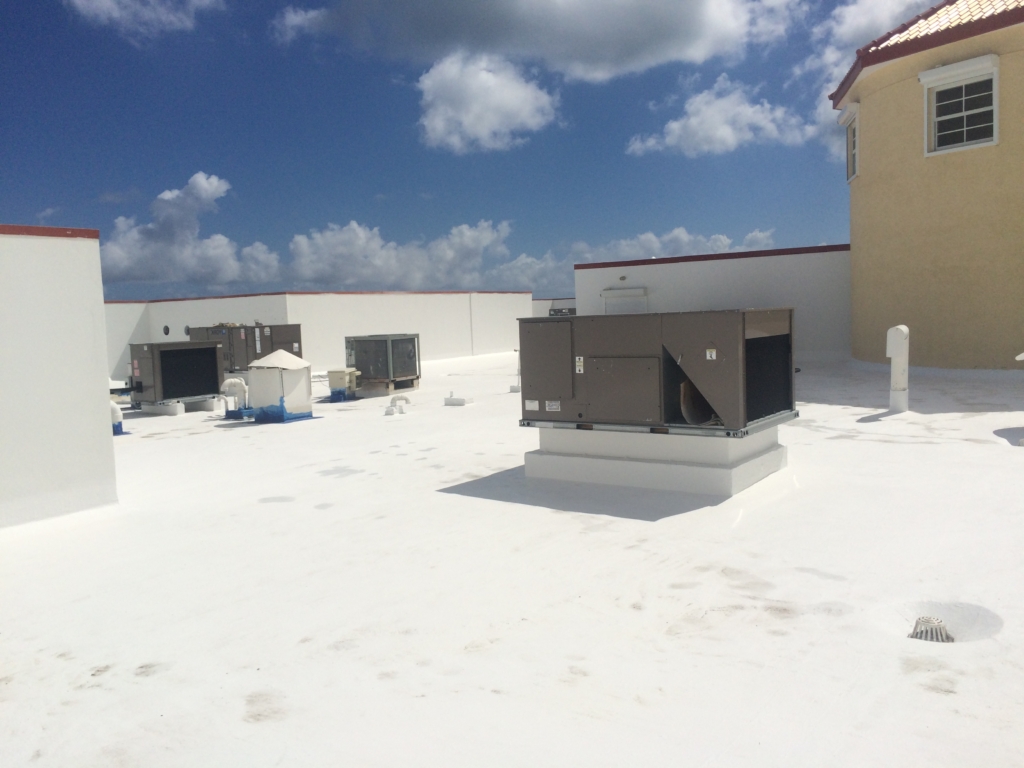 NSF RATED FOR RAINWATER CATCHMENT
Adurel is NSF rated to be non-toxic when collecting water. This is important when harvesting rainwater for domestic usage. Today's water shortages are only increasing, and the option to collect rainwater is more important than ever. Harvesting rainwater for industrial use can also save millions of gallons of water from the treatment plants and lower load on municipalities while reducing costs. Many times the collection and treatment costs on site will be 80% lower than municipal water costs.
• HARSH INDUSTRIAL ENVIRONMENTS
• RESTAURANTS
• SINGLE PLY ROOFS
• BUILT UP ROOFS
• MODIFIED BITUMEN
• METAL ROOFS
WARRANTED MAINTENANCE
Tower specializes in high performance maintenance ideas that restores instead of replaces your roof. Most roofs deteriorate at the flashing and seams first before the field deteriorates. Adurel will permanently replace the existing flashings to stop leaks at a fraction of the cost of replacement.
VIEW OUR CASE STUDIES